Welcome to WHITE HOUSE FARM Equestrian
CORONAVIRUS UPDATE 27-Nov-20
It would seem that as an OUTDOOR SPORTING VENUE, we WILL be able to re-open our gates with effect from 2nd December 2020. However, WE MUST REMAIN VIGILANT and ENSURE SOCIAL DISTANCING IS OBSERVED AT ALL TIMES.
We are now taking bookings from Saturday 5th December 2020. These will need to be more strictly timed to ensure we can maintain the social distancing guidelines. We do have the luxury of a huge parking area, so should you happen to overlap with another visitor, please park and stay well apart.
WE AND ALL SURROUNDING AREAS ARE CURRENTLY IN TIER 3 - VERY HIGH RISK - SO PLEASE, PLEASE BE CAREFUL TO PROTECT US ALL!!
There will be a poster on the green portacabin with our QR code for the NHS Covid Test and Trace app, so please make sure you have scanned this on arrival.
Sanitizer gel is located on the main gate, portacabin and on the wall between the two toilets. PLEASE USE IT!
All advice and guidance is subject to change as and when government issue further details.
This advice will be updated when further details are issued.
We look forward to seeing everyone again soon - from a distance of course!
Text Elaine 07778 121653 or email elainelovell@aol.com for updates and bookings. Please do not ring as I can't always take calls but will answer emails and texts as soon as I can.
We hope to be able to hold some events next season, but at this stage matters are still too fluid to be sure we can go ahead.
Watch here for updates as the situation develops.
We are working with our partners in the equestrian world regarding future events and training, so keep in touch both with our website and those of the other organisations for updates.
There are some guests who have dates pencilled in already for 2021, so fingers crossed we will be able to return to some sort of normal!
PAYMENTS - BANK OR CARD PRE-PAYMENTS are preferred to avoid contact. Please state your method of payment with booking.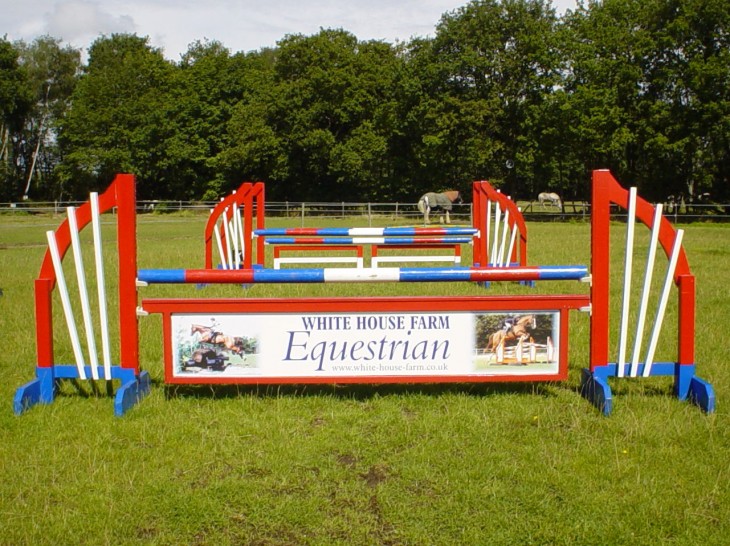 We are a BHS Approved Livery Yard and Facility Centre plus a British Showjumping affiliated venue offering competitions and training for every level of horse or pony and rider. From February to October each year we hold a range of competitions for dressage through show jumping to cross country and all our facilities are available for hire all year round.
There are usually at least two show jump courses available from April through to October and at least one show jump course out in the winter for those wanting to brush up their skills or just have some fun!
Our cross country course is continually being updated and improved with most of the course available all year round. There are jumps to suit everyone from the very nervous to the professional. Here is an example of one of our bigger jumps and please see the virtual course walk page for more photos - including some of our less scary ones!