Welcome to WHITE HOUSE FARM Equestrian
CORONAVIRUS UPDATE 5-Jan-21
Following the Government announcement on 4th January, we shall have to close our training facility until further notice. We really hoped to get going early season as usual ready for the eagerly awaited spring events, but even they look in doubt now.
Any upcoming bookings can be carried forward or refunded and if you are in that situation, please contact Elaine 07778121653 or elainelovell@aol.com to discuss options.
Obviously this is an open ended situation and may well last into March or even beyond.
Rest assured, we will re open as soon as we possibly can!
PLEASE WATCH THIS SPACE FOR UPDATED INFORMATION AS AND WHEN THE LIGHT COMES BACK ON AT THE END OF THE TUNNEL!
We look forward to seeing everyone again soon - from a distance of course!
Text Elaine 07778 121653 or email elainelovell@aol.com for updates and bookings. Please do not ring as I can't always take calls but will answer emails and texts as soon as I can.
We still hope to be able to hold some events during the forthcoming season, but at this stage matters are still too fluid to be sure we can go ahead.
Watch here for updates as the situation develops.
We are working with our partners in the equestrian world regarding future events and training, so keep in touch both with our website and those of the other organisations for updates.
PAYMENTS - BANK OR CARD PRE-PAYMENTS are mandatory to avoid contact. Please state your method of payment with booking.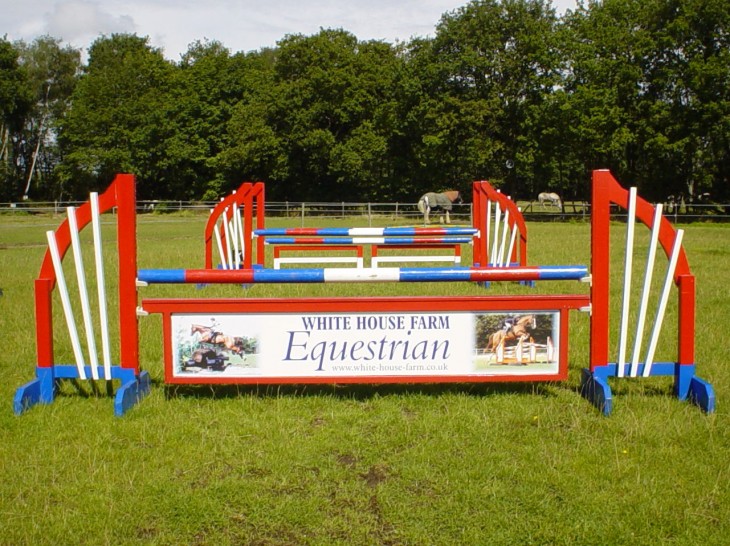 We are a BHS Approved Livery Yard and Facility Centre plus a British Showjumping affiliated venue offering competitions and training for every level of horse or pony and rider. From February to October each year we hold a range of competitions for dressage through show jumping to cross country and all our facilities are available for hire all year round.
There are usually at least two show jump courses available from April through to October and at least one show jump course out in the winter for those wanting to brush up their skills or just have some fun!
Our cross country course is continually being updated and improved with most of the course available all year round. There are jumps to suit everyone from the very nervous to the professional. Here is an example of one of our bigger jumps and please see the virtual course walk page for more photos - including some of our less scary ones!