Welcome to WHITE HOUSE FARM Equestrian
WELTON & DISTRICT RIDING CLUB are now running dressage and showjumping here on Sunday 26th September instead of their planned hunter trial.
Those who want to go cross country will have to enter for the BLANKNEY HPC One Day Event on 9th and 10th October or wait for our own hunter trial on Sunday 31st October!
On 9th and 10th October we have the BLANKNEY HUNT PONY CLUB One/Two Day Event which will have sections OPEN to non pony club members - everyone welcome - classes from 40cm to 80cm.
Schedule on What's On Page
To end the season in style (we hope) will be our usual late autumn HUNTER TRIAL on Sunday 31st October.
Schedule now on What's On page.
All classes must be pre entered and pre paid. Numbers and times will be issued. Entries will be limited due to lack of available daylight, so GET THOSE ENTRIES IN NOW TO SECURE YOUR SLOT!
Payment is direct to White House Farm Equestrian, so no booking fees to pay! Payment can be direct bank (details on entry form) or by card over the phone. If you wish to pay by card, please indicate a good time for me to phone for the payment with your entry.
WE'RE OPEN for schooling weekdays and weekends when no events are on. Just text or email Elaine for bookings.
Although some restrictions have been lifted, we plan to remain cautious and keep the booking and payment system as it is for the time being.
PRE-BOOKING and pre-payment is essential and we can take payments over the phone or preferably by direct bank payment.
Please contact Elaine VIA TEXT on 07778121653 or EMAIL elainelovell@aol.com to book your visit and say what is a good time to phone you back to take a card payment or ask for bank details if you don't have them already.
We are working on an on-line booking and payment system - please watch this space!
We plan a full year of events for 2022 and hope to welcome lots of old friends as well as new ones!
See What's On page for schedules as they become available
Our show jumping for the foreseeable future will run as single phase, ie competitors will jump just one round, the course will be slightly longer with the "jump off" being the final five or six fences. Full rules for this type of competition will be on our website before the first event runs and displayed at the collecting ring on competition day.
We are always working with our partners in the equestrian world regarding future events and training, so keep in touch both with our website and those of the other organisations for updates.
PAYMENTS - BANK OR CARD PRE-PAYMENTS are mandatory to avoid contact. Please state your preferred method of payment with booking.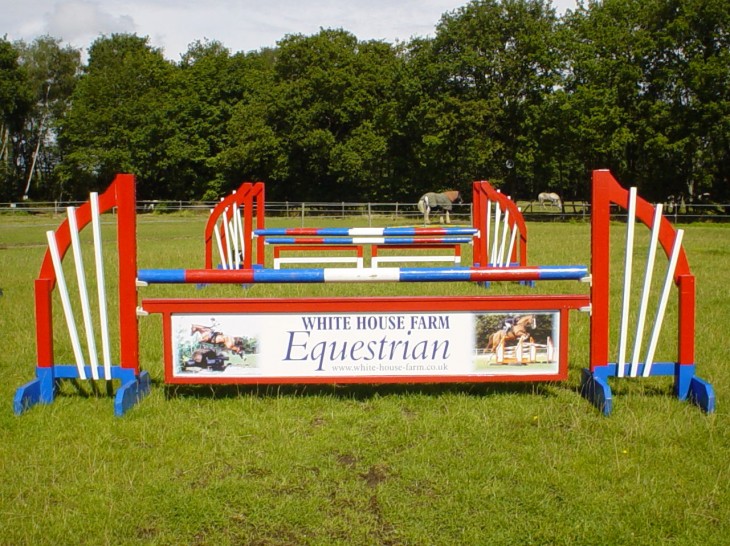 We are a BHS Approved Livery Yard and Facility Centre plus a British Showjumping affiliated venue offering competitions and training for every level of horse or pony and rider. From February to October each year we hold a range of competitions for dressage through show jumping to cross country and all our facilities are available for hire all year round.
There are usually at least two show jump courses available from April through to October and at least one show jump course out in the winter for those wanting to brush up their skills or just have some fun!
Our cross country course is continually being updated and improved with most of the course available all year round. There are jumps to suit everyone from the very nervous to the professional. Here is an example of one of our bigger jumps and please see the virtual course walk page for more photos - including some of our less scary ones!